Homes by Greenstone manages every aspect of your build, from the site selection – right through to the final inspection.  There's no need to navigate the maze on your own.  We're there to guide you.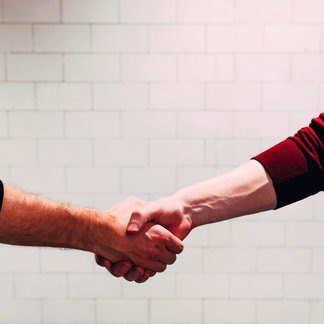 1. Meet
In this initial meeting, we review the community you have in interest and the accessible lot options.  After we've established the area for your build, we will then focus on your expectations for your new home. This is where we interview you to understand the needs and requirements of your family to determine the style and size of your custom home.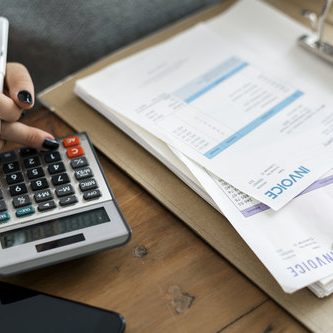 2. Quote
After a thorough meeting to discuss all the specific details and options required for your custom build, Homes by Greenstone will put together a detailed quote for you within 12 hours of our initial meeting with you.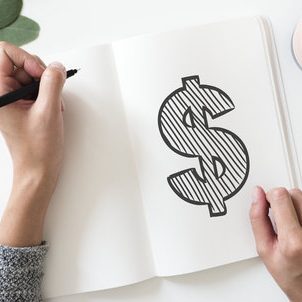 3. Finance
Once your financing has been approved, we ask that you have your lender provide us with verification by sending a letter of commitment between you, the lender and Homes by Greenstone. A construction draw mortgage will be required.  Upon lending verification, we will discuss deposit requirements to get your build started.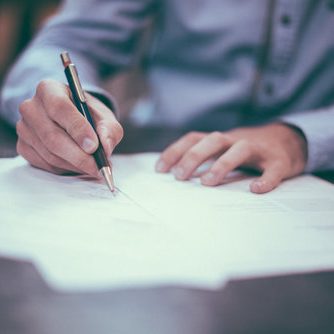 4. Contract
Homes by Greenstone will then have a Construction Contract (offer to purchase) drawn up to be signed off by both client and builder. The Contract will be sent to both legal teams, accompanied with registration of New Home warranty and Course of Construction Insurance verification.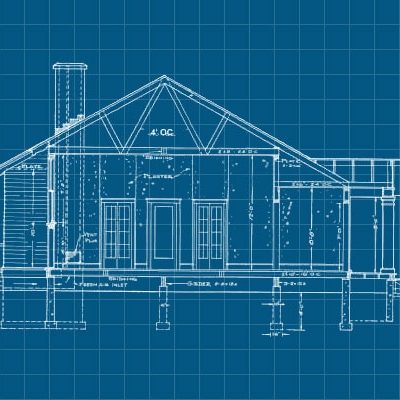 5. Design
Items to consider when designing your custom home that may affect the price are: The size of your home, number of corners, complexities of the roof and floor system, dormers and valleys, and finishing materials.
Although these items can add to the uniqueness and look of your home, they may also add to the price.
During the design stage, Homes by Greenstone will coordinate and work with architects, structural engineers, interior designers and other professionals that may need to provide input into the building plan. We will direct and/or accompany you to one of our architectural designers to create the home of your dreams.  The design team will meet your family and visit your build site, if required, to learn what your family requires inside and out according to your lifestyle. Once the design team finalizes preliminary plans, they will email prints to Homes by Greenstone so that can we engage with the designer to ensure building feasibility of the home design. Preliminary plans will also be emailed to you for review for any necessary changes until the plans meet or exceed your expectations.
The Homes by Greenstone team of experienced designers, suppliers and vendors will help you, step by step from start to finish, to complete the build of your perfect home.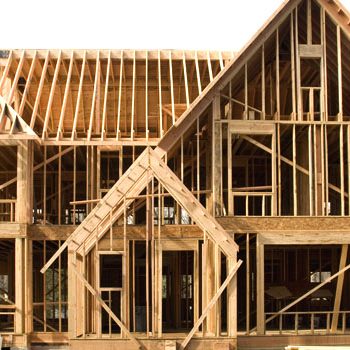 6. Construction Begins
Now that all legal work, financing and final construction prints are in place, we apply for development and building permits, and architectural controls approval.  A plot plan is established and site preparation occurs beginning with the stakeout of the build site.
This is where your dreams start to shape into reality. Approximately 30-45 days from date of contract signing to receiving all permit approvals, excavation begins! We form up and pour the footings and foundation walls, build floor joists, start framing and sheathing the exterior. Windows and doors are ordered. You get to review things like flooring, cabinets, electrical, lighting, plumbing and more.
During the process, the owners personally supervise the crew and sub-trades, ensuring that quality standards are being met. Rough-ins for plumbing and heating, as well as inspections take place.
You will be invited to request regular site visits as often as you like. We adhere to strict safety standards and carry full WCB coverage and insurance to protect you from liability. We also provide you with regular updates on your home's progress. You'll get a chance to address changes or concerns throughout the process.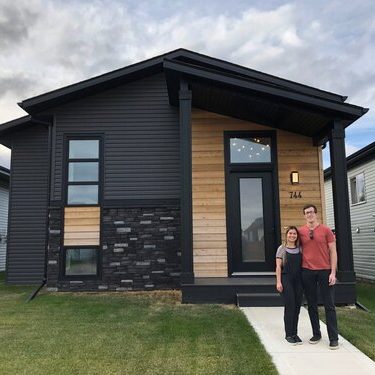 7. Hand Off
Once your home is finished and final walk thru has been signed off,  we hand it over. The site has been cleaned, and any residual issues have been resolved. Together we will conduct a final occupancy inspection and give you an orientation to the features of your home and how to properly maintain it. We'll sign off and leave you with your keys to your brand new home.